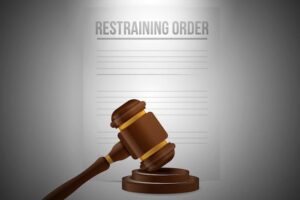 Georgia law aims to provide refuge to victims of domestic violence through measures such as restraining orders and family protective orders. If you or your children feel unsafe due to violence or harassment at home, you may request the court to issue such an order against your aggressor. On the other hand, if a protective order has been unfairly brought against you, you'll want to take legal steps so that it does not severely impact your life.
Attorney Sharon Jackson can help you deal with this difficult family matter effectively. Whether you need protection from a domestic abuser, or you wish to safeguard your rights after being ordered by the court, Ms. Jackson has the experience and skill to protect your best interests. Talk to her about your family situation – call Ms. Jackson's Lawrenceville office today at (678) 921-3480.
What Are Restraining Orders And Protective Orders?
When a person is harassed, stalked, threatened with violence, or abused, they may request a court order that legally requires the aggressor to stay away. In Georgia, there are two primary types of court orders regarding family protection: Temporary Ex Parte Order (also known as Temporary Restraining Order or TRO) and Family Violence Protective Order.
There are several differences between a TRO and a family protective order, the main one being duration. A Temporary Restraining Order in Georgia is effective for thirty days or until the next court hearing, while a Family Violence Protective Order can last a year with the potential to be extended to three years. A TRO is also intended to be obtained quickly to address immediate situations, while a family protective order takes longer to process but is more "permanent."
What do these court orders do? Generally, restraining orders and protective orders officially direct a person to:
Stop their acts of violence or harassment
Avoid contact with anyone covered by the order
Keep a certain physical distance from anyone covered by the order.
The court order may also impose other requirements for the aggressor, such as going to counseling, moving out of the family home or providing a separate dwelling for the victim, and giving one parent the custody of children.
If a person violates a restraining order or protective order against them, they could be charged with a criminal offense. Depending on the violation, the charge can be a misdemeanor or a felony, leading to a prison sentence of up to 10 years and fines of up to $10,000. A conviction of this crime will also go into the person's permanent criminal record.
How To Get A Restraining/Protective Order In Gwinnett County
You can obtain a Temporary Restraining Order by filing a petition with the court, detailing your situation alongside evidence that you need protection immediately. The judge may issue the order even without the defendant knowing that a petition has been filed against them.
On the other hand, getting a Family Violence Protective Order involves a hearing where you and the defendant can present your respective sides of the story. Normally, the hearing is set after you have already obtained a TRO. The defendant will also be notified of the hearing schedule. If the hearing results in the granting of a protective order, this first award can only last for a maximum of one year. You may request an extension at the end of the year.
Is a lawyer necessary to get an order of protection? Having an attorney is not required for this process, but it can be vital. With or without a hearing, you want to effectively convince the judge that you need the court's protection. A family law attorney can help ensure that your petition is thorough and convincing.
What To Do If A Court Order Is Issued Against You
If you are the target of a restraining order or a protective order, it is wise to consult an attorney right away. You may have a chance to present your side in a hearing. Enlist a competent family law attorney to ensure that your story is heard fairly and reasonably in court.
If a protective order has already been issued against you, you may find that the restrictions imposed on you are very limiting – it can be very easy to make an innocent mistake that results in a violation. As we mentioned above, a court order violation can lead to criminal penalties with serious, long-term impact on your life. With the guidance of a family law attorney, you can avoid such mistakes and minimize the damaging effects of the court order.
Having a lawyer is even more important if you have been accused of violating a protective order. Law enforcement takes these claims seriously, so don't delay contacting an attorney.
Contact Sharon Jackson – Protective Order Attorney
Attorney Sharon Jackson has for decades been trusted by Georgia residents facing difficult family legal issues. Her effective legal service protects the wellbeing of those who are exposed to violence, and also protects the rights of those who are threatened with unfair legal treatment. If you have a concern regarding a domestic restraining order or a family protective order, consult with Ms. Jackson by calling (678) 921-3480 today.