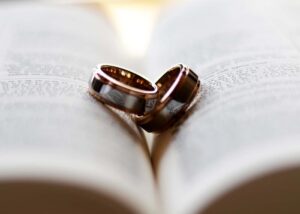 One of the most overlooked yet significant facets of divorce is finding a lawyer who shares your values. The dissolution of marriage is an immensely personal process, encompassing your principles, your future, and the future of your children. You'll want your attorney to support what you believe in, understand your family values, and provide considerate counsel, on top of protecting your best interests.
In Gwinnett County and surrounding areas in Georgia, Attorney Sharon Jackson is a trusted Christian divorce attorney who provides compassionate yet effective divorce representation. Talk to her about your divorce situation by calling (678) 909-4100 today.
Why It Matters To Have A Christian Divorce Attorney
The decision to end your marriage is always difficult – doubly so if you're trying to live by your Christian faith. The emotionally charged divorce process can get more difficult and painful if your personal beliefs are on the line. Not all lawyers understand this.
As a Christian divorce lawyer, Sharon Jackson is sensitive to the emotional and religious predicaments you may have during this episode in your life. When you work with Ms. Jackson, she will strive not only to protect your legal and financial interests but also to:
Ensure smooth divorce proceedings. If reconciliation is no longer possible, we can at least aim for a proper closure. While most divorce cases are highly antagonistic and bitter, Ms. Jackson tries to minimize conflict and keep the process peaceful, for the least emotional turmoil for all parties.
Secure your children's best interests. Your children are your highest priority as a loving Christian parent. Attorney Jackson is herself a mother, so she understands this personally. She works hard to secure the best parental arrangements for your children's future, such as child custody and child support. She also guides you on how to minimize the emotional impact of the divorce on your kids.
Ease the stress of the divorce. To help reduce your stress during divorce proceedings, Ms. Jackson works with you in a considerate and sympathetic way, explaining your options clearly, returning your calls promptly, and helping you understand the progress of your case. With her Master's in Human Resources Management, she combines effective legal strategy with sensitivity to your human experience.
Attorney Sharon Jackson shares your Christian faith. She understands that while divorce may not be the ideal direction for a married couple, yours may be a situation where divorce is a sound decision. Her role as your Christian attorney is to make this process as just, calm, and upstanding as possible, so you come out of it with favorable outcomes and peace of mind.
Contact Sharon Jackson Today
Attorney Sharon Jackson is trusted by Georgia residents for her effective legal representation as well as her friendly service to clients. Applying her deep legal experience and sincere commitment to each case, she has successfully handled the most troublesome divorce cases, helping her clients obtain desirable results.
Consult with Attorney Jackson about your Christian divorce by calling (678) 909-4100.