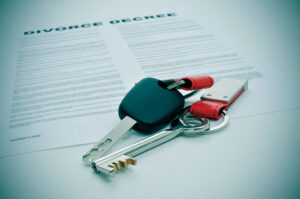 Property division is a critical aspect of divorce in which you should take solid steps to protect your assets. Georgia law follows the principle of "equitable distribution," which means that a divorcing couple's assets and debts will be divided in a fair – but not necessarily equal – manner. This leaves plenty of room for confusion and disputes to impact each spouse's financial future.
To best protect your interests in a Gwinnett County property division, reach out to experienced divorce attorney Sharon Jackson. She can help you safeguard your assets and negotiate a fair distribution. Call Ms. Jackson's Lawrenceville office today at (678) 921-3480.
How Is Property Divided In A Georgia Divorce?
Let's first distinguish separate property from marital property.
Each spouse may have their own separate property, which are assets they acquired before the marriage, received as personal gifts, or inherited as individuals. This type of property remains with the sole owner and cannot be divided between the spouses. Marital property, by comparison, generally includes all assets acquired during marriage. These assets are distributed in the divorce process. (More on marital property in the next section.)
After assets are classified, the marital assets can be divided. The couple has the option to divide the property on their own, creating an agreement that they can then submit for the court's approval. If they can't come to an agreement, the judge will have to decide for them regarding the distribution.
There is no formula for dividing marital property in Georgia. Judges have to weigh various factors including:
The earning power of each spouse
The age and health of each spouse
The separate assets and debts that each spouse has
How much each spouse has contributed to acquiring marital property
Any spousal maintenance (alimony) obligation
Any child custody/child support obligation
Any provision in a prenuptial agreement relating to property division
Any damaging financial conduct that either spouse has done during the marriage, such as wasting marital assets or concealing property (the court may 'penalize' the offending party through their share of marital assets).
Whether you are dividing property through an amicable agreement with your spouse, or you are leaving the matter to the court's discretion, it is wise to be protected by a divorce lawyer. Property distribution is a complex combination of family law, property law, and taxation. Your lawyer helps ensure that your agreement is legally sound, that you are not taken advantage of, and that you are getting the fair amount or portion you are entitled to.
What Counts As Marital Property In Georgia?
It is crucial to know which of your assets are separate and marital. This way, you don't end up losing your own separate assets in the division. Marital assets are those that either spouse acquired during their marriage, which may include:
Income earned
Marital home
Vehicles
Furniture and other valuable items
Businesses or business interests
Pensions
Retirement accounts.
What if property is held under one spouse's name only? Whether it's a house title, a vehicle title, or other document stating an item's ownership, it may not matter that it bears only one spouse's name. If the court finds that the property was purchased by both husband and wife as a couple, or that marital monies were used to acquire it, the item may still be considered marital property.
When Separate And Marital Properties Are Mixed
There are unfortunately many cases in which a spouse mixes their separate and marital property in a way that makes it difficult to distinguish them. This is called commingling. An example is when one spouse uses their own inheritance money to purchase the marital home, or when they deposit their separate savings into a joint retirement fund.
Commingled assets present a challenge in securing your rightful share. You'll need to trace your separate property back to the source using documents spanning a period of time. Records such as bank statements and inheritance checks are vital in this tracing. You'll also want an experienced lawyer to represent you when the question "Whose money was used?" inevitably arises.
Contact Sharon Jackson For GA Property Division
If you have concerns regarding a property division agreement, a contested distribution, commingled assets, or the like, Attorney Sharon Jackson is ready to help. For decades, she has successfully handled complicated divorce cases involving the distribution of property. She can provide sharp legal guidance and experienced representation. To consult with Ms. Jackson, call today at (678) 909-4100.